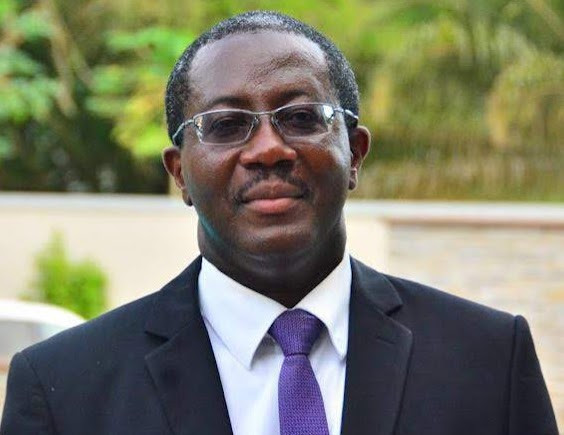 Reverend Robert Alexander Budu-Larbi, PSP, is a retired security operative of the Ghanaian security services with over 36 years of security experience both in the public and private sectors. He has specialized in Executive Protection, Church Security, Special Events Security and Guard Force management.
He is the Chief Operating Officer of MegaForce Security Services and Team Leader of Caleb Alexander and Associates, a protection management consulting firm. He holds a B.A. (Hons) in Security Consultancy from Buckinghamshire New University, U.K. He is a passionate advocate for private security legislation, security strategy and security knowledge. He is also an avid student of security, intelligence, and military history.
Rev. Robert Alexander Budu-Larbi, PSP
He joined ASIS in the year 2005 and is certified as a Physical Security Professional (PSP) in 2009.
Paul Yipaah McMaster is currently the Vice Chairman for the ASIS Chapter 315 in Takoradi. He is a seasoned security professional with 35 years security industry experience. He worked at National Security as an Operative Senior Officer as well as at the National Mobilisation Program (NMP) as a Senior Operations Officer.
Vice Chairman, Chapter 315
Paul also worked at the Information Services Department where he rose to the role of Senior Principal Executive Officer in charge of operations. He later joined AngloGold Ashanti Iduapriem Mine as an Investigator in charge of Training, Admin and Projects. He joined ASIS in 2016.
Isaac is currently the Chapter Secreatry for ASIS Chapter 315 in Takoradi. He has 21 years of security industry experience spread across 4 industries; military, oil and gas, gold mining and nuclear. He specializes in capital security projects and has been involved in several high profile security projects in Ghana, Mauritania and the United States.
He is currently a Scientific Officer (Nuclear Security) at the Nuclear Regulatory Authority in Accra, Ghana. He has an Msc in Project Management from the University of Salford, UK and a Professional Certificate in Crisis Management and Business Continuity from MIT (Boston, USA). He joined ASIS in 2012 and certified as a Certified Protection Professional (CPP) that same year. He also certified as a Certified Fraud Examiner (CFE) in 2018.
Emmanuel is currently the treasurer at the ASIS Chapter 315 in Takoradi. He is a proactive public and private security practitioner and currently with the Ghana Airforce. He joined ASIS in 2018 and got certified as a Certified Protection Professional (CPP) in 2019.
Dzifa is currently the Certification Chairperson and Young Professionals Liaison Officer at the ASIS Chapter 315 in Takoradi. He is a highly trained and motivated security, safety, health, environment, quality and certified professional trainer in people performance development. With 14 years of experience with both private and public entities, Dzifa is triple certified as a Certified Protection Professional (CPP), Professional Certified Investigator (PCI) and Physical Security Professional (PSP). He joined ASIS in 2017
Dzifa Gadeka , CPP, PSP, PCI
Certification Chairperson, Young Professionals Liaison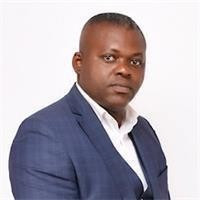 Lawrence has been a dynamic, resilient and internationally board-certified security professional with experience in physical, technical and operational security. A former criminal investigator with the Ghana Police, a UK army trained and a UN veteran; having served with the United Nations Mission in Bosnia and Herzegovina (UNMIBH).
Lawrence Ntim-Gyakari CPP®️, PCI®️, PSP®️
Upon his return to Ghana, he commenced his industrial/corporate security career with Chirano Gold Mines Limited (Kinross Gold) and later joined Central African Gold (Mensin, now Asante Gold) as the Head, Security Investigations. Lawrence will further join Newmont GoldCorp from a site investigator to the Regional Security Investigator, Africa.
In 2017, he joined the Standard Chartered Bank as the Country Security Manager and is credited to have contributed immensely to the design, installation and implementation of the building management systems of the current 13 high rise SCB Head Office building.
He is currently the Head, Physical Security for Fidelity Bank, Ghana & Malaysia. Lawrence joined the ASIS International, the world's largest security organization in 2010 and became the founding Chair-Elect for Chapter 278 until it received it's Charter in September 2011. He has since served as the Vice-Chairperson for three consecutive times and a substantive Chair in 2017. He has mentored, coached, and guided a lot of security professionals in Ghana leading to career progression and certifications. He is the first ASIS International triple Board Certified in Ghana, having attained the Certified Protection Professional (CPP), Professional Certified Investigator (PCI), a certified Physical Security Professional (PSP) respectively. He is an associate member of Certified Fraud Examiners (CFE) and a member of the Security Institute (MSYL, UK). He loves everything green (environmentalist) and an astute acoustic guitarist.